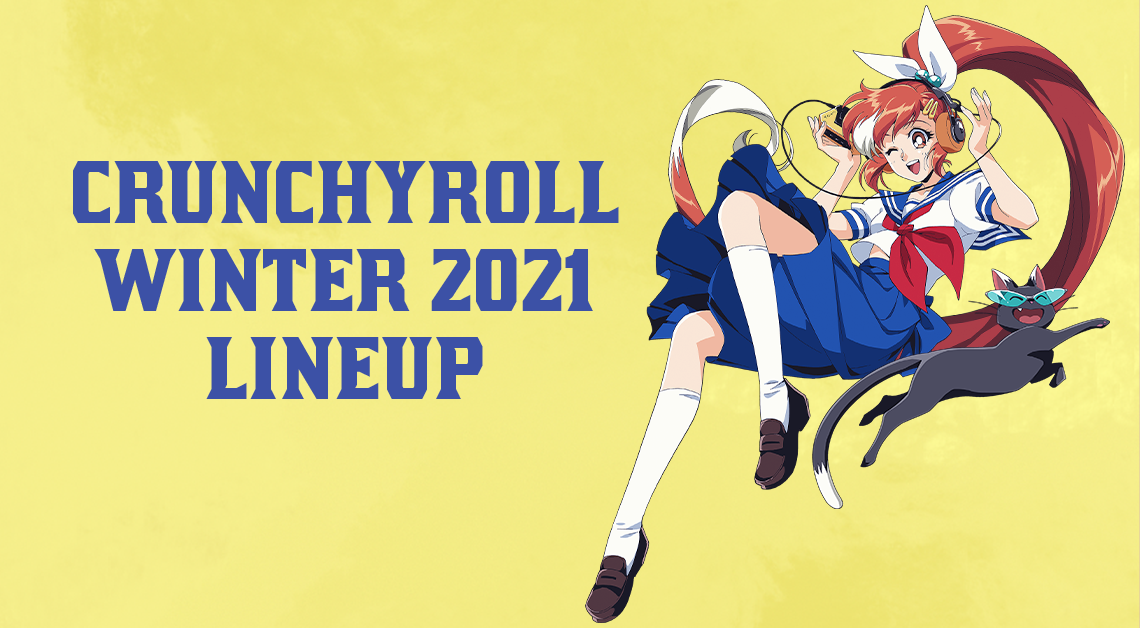 Go here for the full list as of January 3, 2021.
Here's a partial list of Ongoing Series or New Seasons to existing shows:
Black Clover (Ongoing)
Boruto: Naruto Next Generations (Ongoing)
Attack on Titan: The Final Season
Digimon Adventure (Ongoing)
Dragon Quest: The Adventure of Dai (Ongoing)
Healin' Good Pretty Cure (Ongoing)
One Piece (Ongoing)
Yasha-Hime: Princess Half-Demon (Ongoing)
Umamusume: Pretty Derby Season 2
Yamishibai: Japanese Ghost Stories 8
That Time I got Reincarnated as a Slime Season 2
The Quintessential Quintuplets Season 2
Dr. Stone Season 2: Stone Wars
…Noticably absent are The Rising of the Shield Hero and The Promised Neverland. Both were announced to be getting a second season each. Still no word on when they will premiere. The new seasons we do know about are welcomed especially Dr. Stone and That Time I Got Reincarnated as a Slime.
Black Clover has definitely defied many expectations in terms of staying power. I found out last year originally, the anime was originally only going to be 48 episodes long. Now it's clocked over 150 episodes and counting. Same for Boruto, which many fans were initially hostile toward because of how much they loved Naruto + Shippuden. It has been gaining more acceptance and appreciation over the last 18 months I've noticed though.
We finally saw Miroku make his first appearance in Yasha-Hime: Princess Half-Demon this past week. At the end of the episode, Sango made a cameo appearance as well. As a reminder, they got married at the end of Inuyasha: The FInal Act and had three kids together, two of which we've seen so far: Their son and one of their twin daughters. We have yet to see Sesshomaru, Inuyasha or Kagome though we know Sesshomaru is connected to The Tree of Ages in some way yet to be revealed. Setsuna starting the series without memories of her childhood is clearly plot armor as we don't know who her and Towa's mother is yet. It's easy to assume Rin but given she's being held in suspension within the Tree of Ages, that's no longer certain. Moroha being able to use Sacred Arrows and holy power–and with skill–despite being a Half-Demon prettymuch confirms she was likely trained by her mother Kagome.
Digimon Adventure (2019) is a remake of the original 1998 Anime similar to Dragonball Z Kai. This new series was likely done to help provide context to the confused young folks who may have watched Digimon Adventure: Tri and had no idea why they should care. The original series came under heavy criticism in the west due to the overt whitewashing by 4Kids, which did the English Dub. The remake uses everyone's official Japanese names. Some of the characters were given English names for the English dub among other things. If you've only seen the 1998 English dub, Matt is Yamato for example.
Here's a partial list for New Shows premiering:
Dr. Ramune – Mysterious Disease Specialist –
EX-ARM
Given: The Movie
Heaven's Design Team
The Hidden Dungeon Only I Can Enter
So I'm A Spider, So What?
Tropical-Rouge Pretty Cure
True Cooking Master Boy
 8 More Titles TBA
The Hidden Dungeon Only I can Enter looks like a spinoff of Is It Wrong to Pick Up Girls In a Dungeon? to me based on the logo and art style. Tropical-Rouge Pretty Cure as stated is a spinoff of Healin' Good Pretty Cure. I figure for the 8 TBA Titles we'll find out in the coming months. In addition, hopefully we will learn more about Crunchyroll's future a few months after they were bought by Funimation. Time will tell.
I will provide more updates and reviews over the course of this year when I can. I'm feeling pretty excited about this year personally. Between Crunchyroll and Rakuten Viki, I know I have a lot to look forward to!
If you have enjoyed this post or other posts I have made on this blog, please consider making a monetary donation via PayPal. Whatever amount you can provide would be greatly appreciated.