…That's probably the best way I can think of to put it right now. Before I preview what's new, I first want to give a recap on some ongoing anime and one legendary reboot that wrapped up over the summer.
Ok here we go:
Digimon Adventure, which was a reboot of the original Anime series wrapped up over the summer. The reboot cut out all of the bloat so prevalent from the original series and a lot of that was because unlike the original series, the reboot only aired new episodes once a week. For those who are either too old to remember or didn't exist at the time, look up Dragonball Z's original episode count and compare it to Dragonball Z Kai's.
Anywho, Digimon Adventure basically cuts right to the point. If you watched the original series, you'll notice a few changes made to the reboot with certain characters. Most notably with Patomon having a split evolution. Aside from evolving into Angemon, Patomon gets an alternate evolution to Pegasmon. Another interesting change is the kids stay in the digital world until the end. In the original series, they are able to return to the real world after a certain point and this is how we originally meet Tai's sister Hikari. What happens instead is she is introduced at the beginning and is later pulled into the Digital World.
For those who never saw the original series, you can just watch this instead. Prepare to binge though. At the time the original series was released, yes it was compared to the Pokemon Anime. Digimon are different from Pokemon in two ways. One is Digimon with human partners only Digivolve Temporarily in the Anime. Aside from Mega Evolution, Pokemon permanently evolve. In the case of Pokemon like Eevee that had multiple evolutions, you would need a LOT of Eevee to get all of its evolutions.
The other difference is Digimon can speak human language while almost all Pokemon can only say their name. Team Rocket's Meowth explains he gave up learning PayDay to learn the human language as well as learn to walk on two legs (Meowth usually walk on all fours). Meowth is able to translate the Pokemon Language though. That aside, any other Pokemon that can speak to humans are almost always a Legendary Pokemon or highly intelligent. You also almost always see such a Pokemon in a movie.
As a reminder, the Manga turned Anime is not based on any existing game from the legendary Dragon Quest/Warrior video game series. With the new OP that debuted a few weeks ago, it seems we are fast heading towards the series finale at this point. Dai reluctantly teams up with his estranged father Baran to take on a common enemy. While the two are fighting Hadlar, Baran notices a danger that may make beating Hadlar lethally impossible. King Vearn is confident Dai and Baran will not survive their encounter with  Hadlar, who is already planning to fight to the death. It will be interesting to see how things unfold.
Hyunckel, who was nearly killed in the previous fight was considered too injured to fight anymore. That doesn't stop him from dragging himself to the Field of Death to join Popp, Maam and Crocodine on the battlefield. Even without Dai, the unlikely friends are prepared to overcome the odds stacked against them.
If you passed on watching Boruto up to now because you felt the story should've ended with Shippuden, hopefully a major character death and a second one teased at the end of the Kara Arc will change your mind. This is a major spoiler but given the fact it's all over the internet since the episode first aired two weeks ago, I won't give a spoiler warning.
During the final battle with Isshinki, Kurama offered Naruto a deal that would give him a massive power boost but it would require a sacrifice. Naruto assumed it would mean death and he was right. Just not his. After the battle, Kurama reveals he only told Naruto half the story: The only one who would die would be him, not Naruto. He didn't tell him the truth up front because he knew Naruto wouldn't have agreed to it otherwise. Before disappearing, Kurama explains normally a Jinchuriki would die with their Tailed Beast but because of what Kurama did, Nauto's life would be spared. The loss of Kurama means Naruto no longer has Superhuman strength and Chakra but he's still really powerful.
Kawaki, who suffered extreme abuse and torture for most of his life gets the final victory over Isshinki by making a Shadow Clone and using it to fool his former benefactor. It was a great fist-pump moment and closure for him to say the least. Naruto offered to make Kawaki a Genin and he simply replied "I'll think about it". Amado defecting to the Leaf was what made that victory possible. Seeing him get a happy ending was also satisfying all things considered. Some might not agree with the fact he was able to easily neutralize the threat of Momoshinki taking over Boruto again after the emotional build to that point but all things considered, I'm totally fine with it. Both Boruto and Naruto have been through enough to that point.
Everyone in the Kara has been eliminated except for Code though based on the preview for the next episode, that loose end appears to be on the shelf for now. The next episode takes us back to the Chunin Exams which were interrupted and put on hold quite a while back. Ninja exams tend to get put on hold quite a lot in the world of Naruto, don't they? Based on the preview, Sasuke and/or Orochimaru may be involved in the Chunin exams so we'll see. It's sure to be quite interesting to say the least!
The Second Season of Yasha-Hime: Princess Half-Demon recently started and out the gate, we get a bit more story development regarding Sesshomaru, Rin and Setsuna in particular. As was revealed in the first season, Sesshomaru pretended to ally himself with Kirinmaru to protect his family as well as Inuyasha and Kagome. We find out why Sesshomaru stopped the girls rom killing Zero in the latest episode and why she said "If I die, she dies too!"
In this case, "She" is Rin. In the latest episode, it's revealed Zero–She's Kirinmaru's sister as a reminder–put a curse on Rin shortly after Jaken hid the girls. She then linked herself to Rin so that if one dies, the other would too. This basically ensures Sesshomaru or anyone who knows about the link can't kill her. This is also why he stopped the girls from killing Zero at the end of Season 1. The reason Rin was placed in the Tree of Ages was to stop the curse placed on her from spreading. Time for her has stopped biologically. Presumably she will remain there until Sesshomaru can figure out how to sever Zero's link with her as well as break the curse on her.
One interesting development was the revealation Riku, who turned on Kirinmaru was actually born from one of his horns. Everything Riku sees and hears, Kirinmaru can see and hear. Zero is actually the one who tells him what he really is and you can tell after he learns this, it's likely Kirinmaru knows his every move to now. Riku turned on Kirinmaru and had been secretly helping Towa for the last few episodes. Now that he knows Kirinmaru knows everything, that makes things more complicated for him. We'll have to wait and see how things unfold moving forward.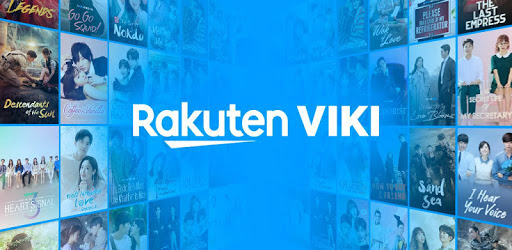 …Moving over to Asian Dramas on Viki.
I neglected to comment on this last year but Viki has moved more of their existing content to its Standand and Premium Subscription tiers. I was a little annoyed to see some titles that were Free for me before now being locked behind a Premium subscription though the ones I have in mind were dramas I already watched. I do have a Standard Subscription and though I do plan to upgrade to Premium at some point in the future, it would have been great if Viki at least sent an email to let people know a show they watch or have on their watch list is changing tiers.I  renewed for another year this past September. The Standard Tier is $50 a year while the Premium tier is $100 a year. I will always prefer annual subscripions–I have one for Crunchyroll also–because you save longterm. $10 a month is $120 a year but $50 a year or $100 a year means you save $70 or $20 a year.
I mean I get those who don't want to be locked into an annual subscription and more so if they don't watch much but that's a good reason to do the annual sub: You don't feel pressured to watch at least once a day. With an annual sub, you can go weeks without waching and with series still in progress, you give time for several new episodes to be released. With Viki, I've only watched shows with all Episodes available so far personally though.
Anyone who's been reading the Webtoon True Beauty probably already knows about the Live Action adaptation that was released on Viki in 2019. If you've only seen the Live Action Drama, get the Webtoon app and read it so you're caught up. The TV Series ends with Suho being forced to leave for Japan to attend to his father, who suffered a stroke.
If you've never seen the Webtoon, here's what's happened since then and warning, MAJOR Spoilers:
There is a time skip of a few years. Everyone's a Young Adult now.
Jugyeong goes to College, majoring in makeup (obviously).
Jugyeong and Seojun start dating (!)
Seojun sees Jugyeong's bare face for the first time, he compliments her for it
Seojun enters the Pop Idol Business at Jugyeong's urging
Jugyeong finds part-time work as a Makeup Artist
After rumors about their relationship spreads online, Jugyeong breaks up with Seojun (!).
Suho returns from Japan (!)
Jugyeong gets a Stalker but fortunately, Suho eventually steps in.
Seojun learns Suho is back, the Frenimies pick up where they left off.
Suho learns Jungyeong and Seojun were dating while he was away (!)
Jugyeong learns a friend is in an Abusive Relationship
Jugyeong, Seojun and Suho end up spending a weekend together
Suho and Seojun come clean about both having feelings for Jungyeong and settle the contest "like Men" (they get into a fistfight), Suho wins (!)
Jugyeong shows her two high school friends her bare face for the first time.
That's where we're at to now. If you've been following the Webtoon to now, this is nothing new to you. If you haven't read it yet or haven't read much this year, go get yourself caught up! Oh and yes, I do think there is and should be a Season 2. I would end Season 2 with Suho's return. End with a cliffhanger for Season 3.
Speaking of.
This is another Webtoon with a Live Drama Adaptation: My ID is Gangnam Beauty. I watched the Drama in full on Viki earlier this year but only last week did I find out it's based on the Webtoon of the same name. With True Beauty, I started reading the Webtoon first and by the time the drama came out the current story was well past where the TV Series leaves off.
…I'm gonna read the Webtoon from the beginning so I'm caught up the story. Basically, the exact opposite of where I am in regards to True Beauty. The Webtoon App is free by the way. I have it on my iPad but you can also read on your phone or computer.
There was more I was gonna cover but with the next post I have in mind, I decided to cut things short.
I'll mention this on my next post but if you've been liking my articles to now, please consider supporting me financially via the PayPal Links above and below. If you're sharing my articles on Twitter and other platforms, please ask your people to consider giving me financial support as well. I do all this for free but the financial support would be greatly appreciated.
If you have enjoyed this post or other posts I have made on this blog, please consider making a monetary donation via PayPal by clicking here. Whatever amount you can provide would be greatly appreciated.
Also, I now have a Discord Server! You can find it here. My Discord name is mraurabolt.