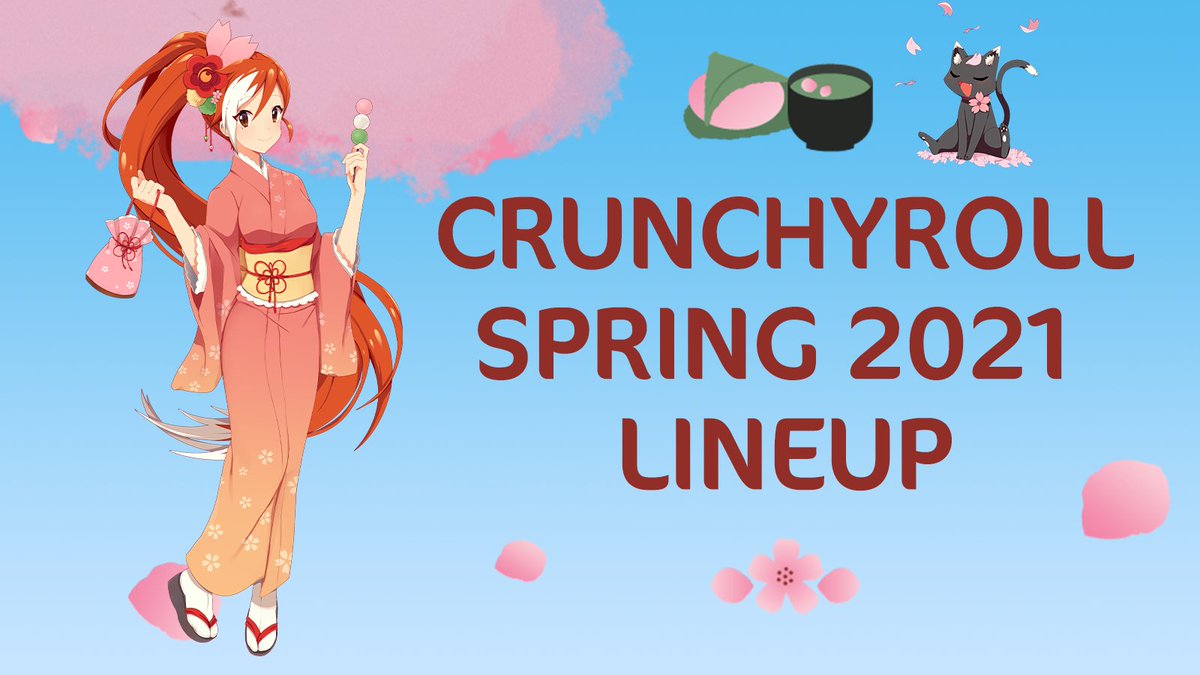 …Which is good considering the rest of Attack on Titan's final season is on hiatus, Black Clover's final episode aired on my birthday (March 30) and it's still not clear if the Quintessential Quintuplets will have a third season after the announced movie or if it will be like Demon Slayer + Mugen Train. As the saying goes, time will tell.
Ok let's start with this Anime: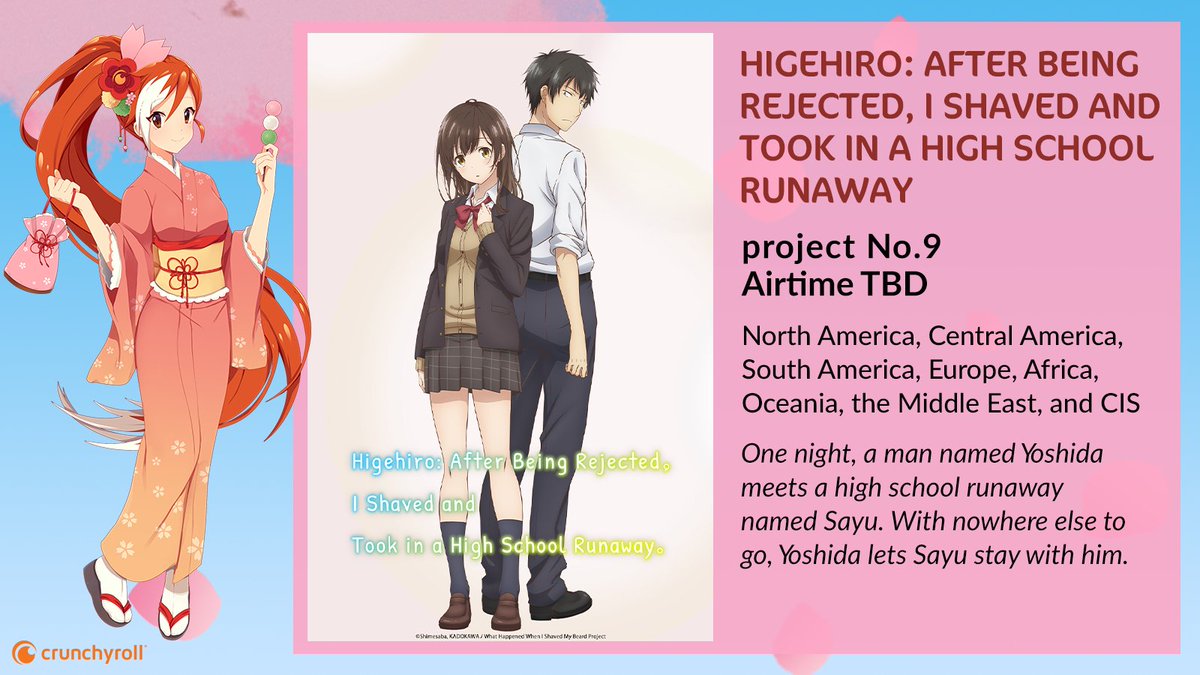 Honestly, I was pretty turned off by Sayu constantly trying to seduce Yoshida off the jump even after finding out where that's "normal" to her at the end of the latest episode. Yoshida putting his foot down in the latest episode is why I've decided to keep watching.
The basic premise of the show is Yoshida meets Sayu, a 17-year old runaway the same night he's dumped and decides to let her stay at his apartment until she's ready to go back home. The Anime seems to be trying to avoid the Rom-Com route in favor of Slice of Life which is good since neither of the leads are complete idiots.
Now that Yoshida's reaffirmed his boundaries, it looks like he's going to do what he can to help her unlearn a lot of the bad stuff she picked up before they met. The preview for the next episode indicates Sayu will get a part time job at a convenience store. Should be interesting.
Here we have a new Isekai with RPG references to hold us over and no, there is no connection to That Time I Got Reincarnated As A Slime (On hiatus, likely until Winter) or its spinoff series Slime Diaries (more on this in a bit).
It's been a pretty interesting Anime so far since like most Isekai these days, the lead is OP but doesn't want the attention that comes with it. The supporting cast is being introduced so far which is a good way to keep the focus away from the lead too much. It's quite interesting so far and assuming it's 12 or 13 episodes long, it should wrap up mid-summer.
Honestly, I like this anime because of the simple fact you get a bonus episode each week featuring the voice actresses of the four leads. A lot of care clearly went into both. You can tell from the interactions between the voice actresses that it was a labor of love.
The animed and live episodes were both obviously done during the Pandemic. It's a nice slice of life series to say the least.

The 2019 reimagining of Fruits Basket has been quite the departure from the original 2001 series to say the least. Season 2 ended with the shocking revealation Akito Soma is actually Female. It's revealed in the opening episode of Season 3–the final season–that Akito was born Female but her mother–whom she is extranged from partly for this reason–decreed she be raised as Male.
Akito's true gender is a closely guarded secret even within the family though clearly that might not be the case for too much longer: At the end of episode 2, Shigure reveals to Akito his and always has been madly in love with her.  Though it's offscreen, it's implied they then have sex. If Akito got pregnant from that, it would be very difficult to keep her true gender a secret for much longer.
We will have to wait and see how things go. The first two seasons were 25 episodes. I have no reason to believe this will not bet the case for Season 3.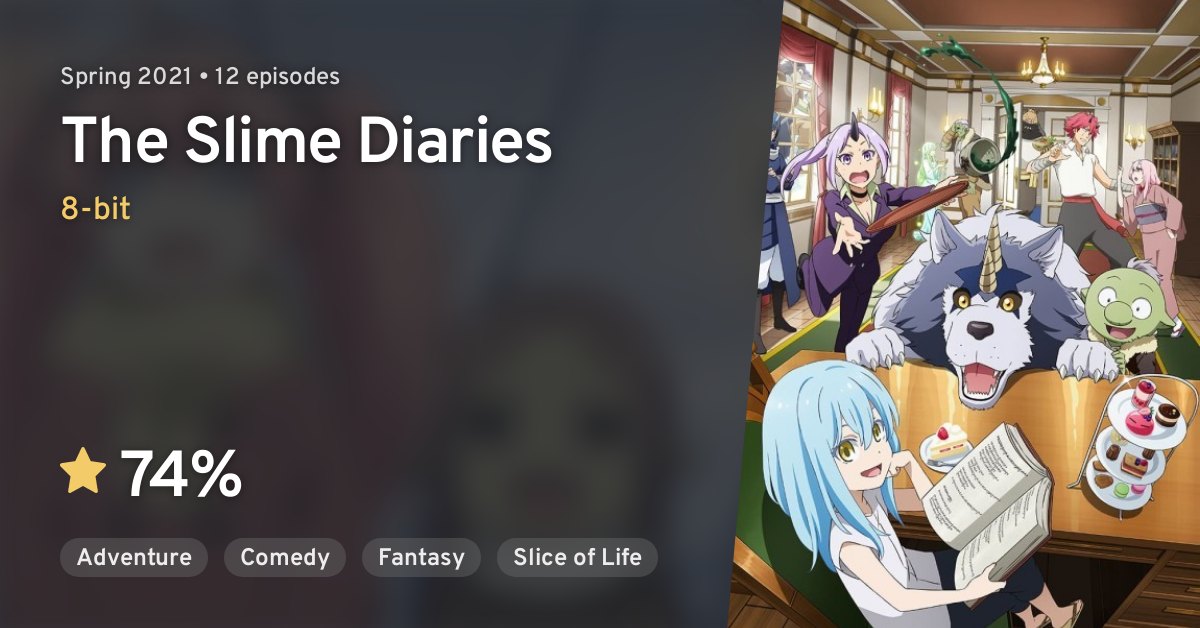 While That TIme I Got Reincarnated As A Slime's current season is on hiatus, we are getting a spinoff series to help pass the time. The slice of life spinoff appears to take place between Seasons 1 and 2. It's literally filler and yes, there is also a Manga version.
Is it necessary to watch before Season 2 resumes? Obviously not but if you're a fan of the original series, it's sure to be entertaining at least.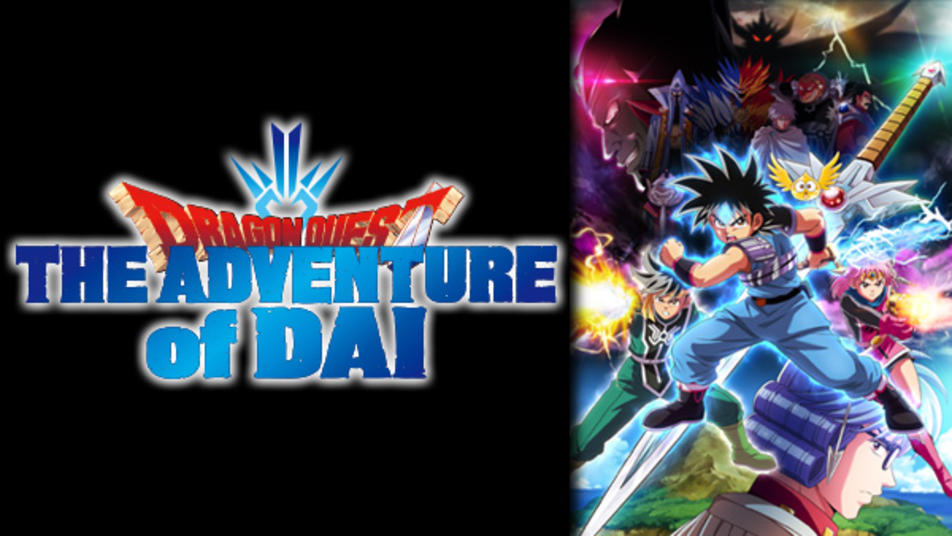 Square-Enix was clearly smart to not base it on any of the mainline games released so far. That takes a lot of pressure off of it to say the least and it's been paying off.
The recent revealation Dai is actually the son of Baran wasn't too surprising for some given there were clues that heavily implied a connection. Like Hyunckel, Baran had an experience in his younger days as a Dragon Knight that made him turn his back on Humanity. Dai was born during that time and eventually ended up on the Monster Island where he grows up.
Having now slain Baran's three top warriors, Hyunckel appears intent on trying to convince Baran it's not too late to change course like he did after learning of his past. Hyunckel was initially raised by monsters and had been led to believe Avan, the man who trained him (as well as Dai, Popp and Maam) killed the skeleton who raised him. He was later tricked by Hadlar into turning his back on Humanity and became the leader of the Undead Legion in the Dark Army.
After learning the truth from Maam, Hyunckel decides to join Beast King Crocodine in aiding the Students of Avan fight the Dark Army. After the group rescues Princess Leona and slays Flazzard, Maam's Magic Bullet Gun breaks so she decides to leave the group to train as a Martial Artist. It's looking likely she will return after the current storyline finishes so we'll see.
…Whew.
So much anime to look forward to over the next few months. I plan to do another post like this around this time next month. I may start a new job in the next week or two so I'll need the extra time anyway.
If you have enjoyed this post or other posts I have made on this blog, please consider making a monetary donation via PayPal. Whatever amount you can provide would be greatly appreciated.