I really don't get it and more so given back in the day, hardcore Naruto fans were the reason the word "Weabo" was created. I have never heard that word used in reference to any other fanbase or with such distain before or since Naruto. Let's not kid ourselves, sequels are a rare thing in Anime and Manga in general. JoJo's Bizarre Adventure is an obvious exception to the rule but I won't digress.
Boruto is a direct sequel to Naruto. Masashi Kishimoto created both series like it or not. He may not be personally heading Boruto as he did with Naruto but he is overseeing the Manga and Anime series. It is not a "pet project he's not serious about" like many dismissed it as when it was first announced. He wouldn't have bothered making a series out of it otherwise. The Naruto to Boroto movie would have been enough.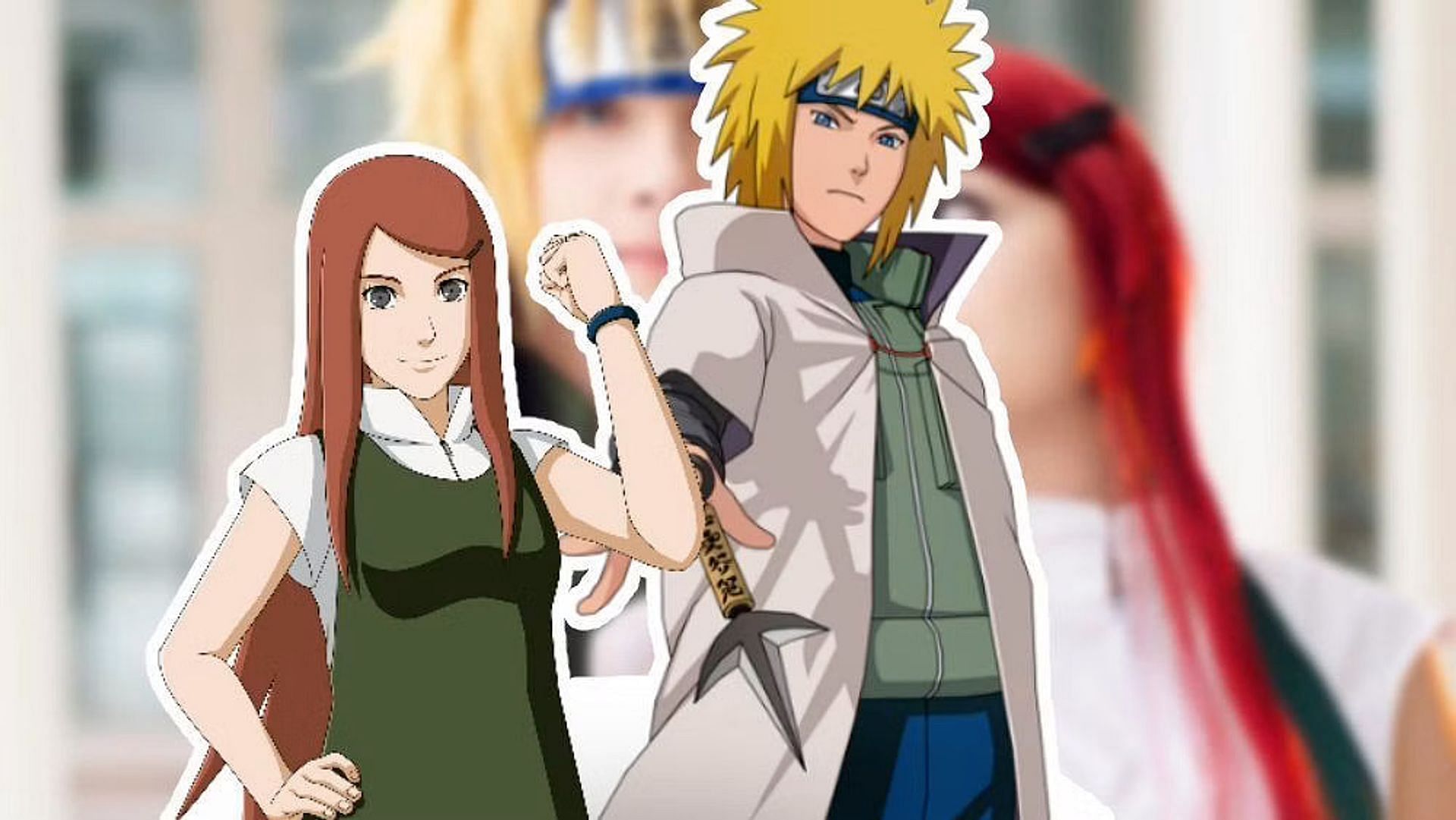 Naruto was mostly hated until his iconic battle with Pain. It was after this battle that Naruto finally earned the respect of universal respect of the entire Hidden Leaf Village. At that point, Naruto had truly arrived. To understand why that was such a big moment for Naruto plotwise, you need to trun back the clock to the night he was born.
At the very beginning of the series before he became a ninja, as a child Naruto is an outcast in the village due to circumstances beyond his control. The only people who really looked out for him were his first teacher Iruka and to an extent, the Third Hokage. We find out the reason he's ostracized is because everyone in the village knows he is a Jinchruki: He is a vessel for not just one of the nine mythical Tailed Beasts but the 9th and most powerful, Kurama. The Tailed Beasts were sealed away for reasons I'll get into later but what you need to know for now is they had to be sealed inside people with powerful chakra.
The specifics are revealed much later in the series but to understand what happened the night Naruto was born, you have to know who Kurama's Jinchuruki before him was: His mother, Kushina Uzumaki. When Kushina was a little girl, the Uzumaki clan was known to specialize in sealing and binding jutsu. Her bloodline is why she was chosen to be the next Jinchuruki as the current one was nearing the end of their life. Her predecessor ominously warned her female Jinchuruki needed to be especially careful if they have children because the seal keeping Jinchuruki contained would greatly weaken.
By the time Kushina became pregnant with Naruto, she happened to have married he 4th Hokage: Minato Namikaze. It's never stated but it's likely the Third Hokage gave Naruto his mother's last name to protect his life from those who might try to kill him when he was still a baby. Obviously knowing his wife was Kurama's Jinchuruki, Minato took steps to protect the village by arranging for her to give birth far from the village in secracy.
Despite the prepwork, Obito found them and struck. Weakened from having just given birth, Kushina is unable to defend herself and is taken by Obito who breaks Kurama's seal. Obito then unleashes Kurama on the village. Hundreds of villagers and ninja from the Hidden Leaf Village died before Kushina and Minato manage to restrain Kurama. Realizing they're about to die after they're impaled by one of Kurama's claws, Minato and Kushina make the difficult decision to make the newborn Kurama the next Jinchuruki. Minato casts the Death Reaper Seal Jutsu at the same time, taking half of Kurama's chakra to the netherworld with him. The remaining half is sealed inside Naruto.
A short time later, the Third Hokage finds Naruto and the bodies of his parents. He puts 2 and 2 together and realizes what happened before he was arrived. While Minato was busy dealing with Kurama, Sabutori Konahamaru was helping to evacuate villagers to safety during Kurama's rampage. Most of the villagers obviously knew Naruto was the 4th's son but the problem is their respect for Minato wasn't extended to his son despite the fact his parents' sacrifice is why the village wasn't wiped out entirely. You have to keep in mind for generations, people had been taught to fear and hate Jinchuruki. Then Kurama got lose to night he was born. In their minds, Naruto was an accursed child.
From a very young age, Naruto aspired to one day become Hokage. He's obviously the son of the 4th Hokage himself while the 6th Hokage Kakashi Hatake was his squad leader. When the third Hokage died fighting Orochimaru, legendary ninja Tsunade returns to become the 5th Hokage. In the timespan between the end of the Naruto series and the beginning of Boruto, Naruto achieves his dream by becoming the 7th Hokage.
The interesting this is the Third Hokage knew both of his predecessors AND the four who succeeded him. When Konahamaru was a squad leader, his team was made up of Juraiya, Tsunade and Orochimaru. The three were known as The Legendary Sanin and later, they would each mentor a team of Kakashi's Team 7: Naruto (Jiraya), Sakura (Tsunade) and Sasuke (Orochimaru).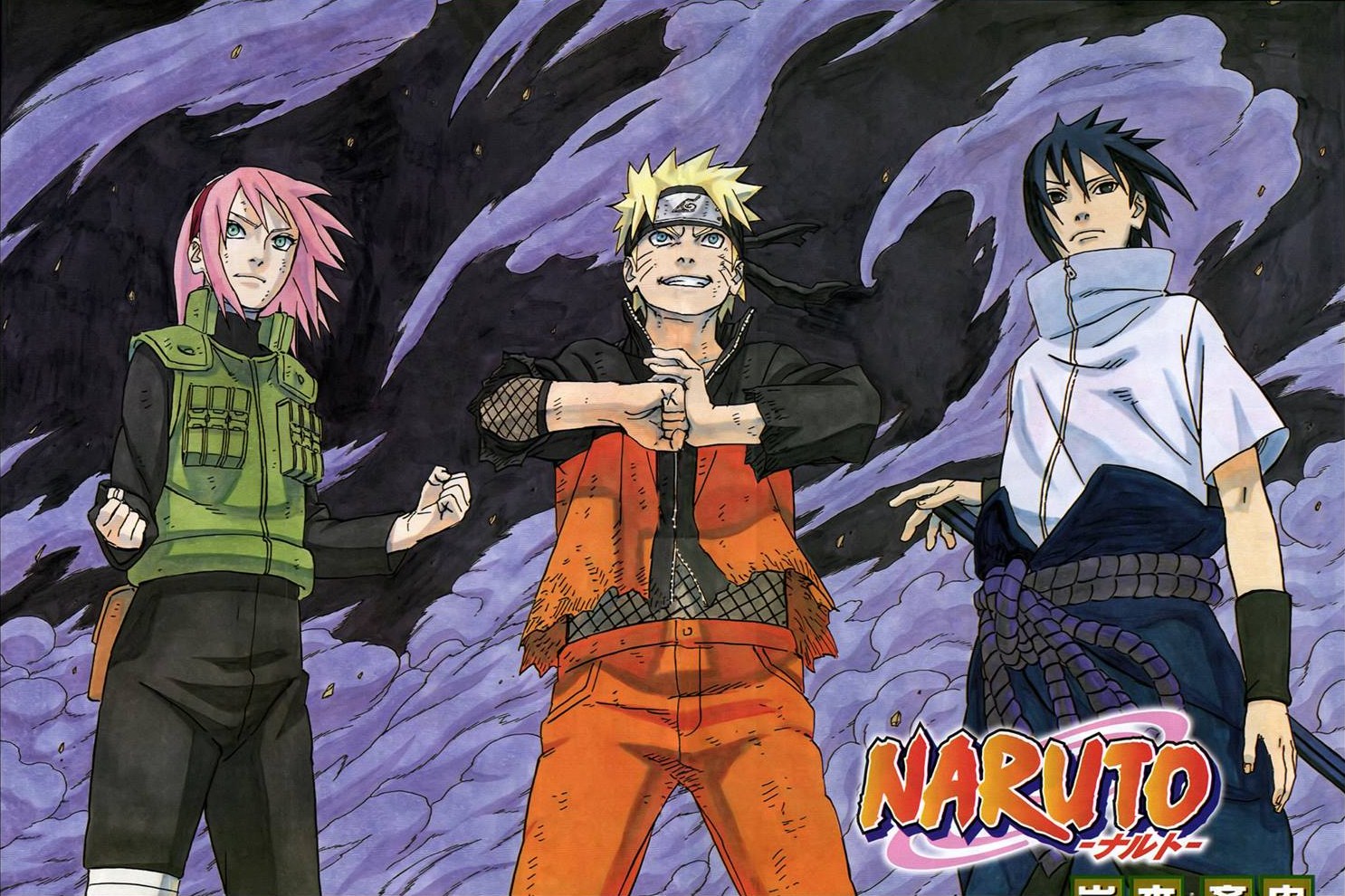 Their rivalry with each other spanned almost 10 years to say the least.
Like Naruto, Sasuke Uchiha had quite a tragic family history. Due to politics, his older brother Itachi was forced to wipe out their entire clan and he did it in a single night. Basically, the Uchiha clan was feared for their powers. Generations earlier, the Uchiha and Senju clans–the village's founding clans–were the strongest in the ninja world. Hashirama Senju, the first Hokage brokered an alliance with the Uchiha clan though he ultimately had to kill his longtime rival Madara Uchiha in the process.
By the time Sasuke was born, the Uchiha clan served the village mostly as police and though some like Itachi served as members of the Hidden Leaf's Anbu Black Ops. Itachi was basically forced to kill his entire clan–except Sasuke–by Danzo to prove his loyalty to the village over his clan. The incident was covered up and explained to the rest of the village as the Uchiha clan preparing to rebel and they had to be annihilated. Knowing it was a lose-lose situation for him, Itachi left the village and joined the Akatsuki alone though Sasuke's safety was assured since his latent powers hadn't manifested yet.
Sasuke knew what his brother had done and held a deep-seated hatred toward him because of it. It wasn't until much later whem Itachi revealed the truth that Sasuke learned his hatred was misplaced. When he was younger, he left the village feeling he needed to find other ways to become stronger. This leads him to Orochimaru, who himself was exiled from the village years ago due to his forbidden research and experiments.
Eventually, Sasuke learns the truth about the Uchiha clan's dark past. Obito Uchiha–Kakashi's former squadmate–fell into despair after their squadmate and love interest Rin was killed during a mission. Obito, who was long believed dead after that fateful day abandoned the village and founded the Akatsuki. Its mission: Revive Madara Uchiha and usher in the Infinite Tsukiyomi. Obito ultimately succeeds but let's just say he's made to quickly regret it.
Team 7, which was fractured for some time reforms to ultimately save the world. After that, Sasuke challenged Naruto to a duel to settle their differences and decide which of them should become Hokage. The duel ended in a tie when they both literally blew each others' arm off. Sasuke conceded to Naruto after the fact and would dedicate the rest of his life to protecting the Hidden Leaf Village from a distance. Naruto used Hashirama's cells gain a new arm and later became Hokage after Kakashi.
In the interim while Sasuke was AWOL and Kakashi was pulled for some Anbu missions, Tsunade reformed the team. Joining Naruto and Sakura would be Yamato and Sai who themselves are both highly trained Anbu. Yamato was chosen because he was the only other ninja available capable to restraining Kurama's chakra if need be. The mysterious Sai was added to the reformed team on behalf of Danzo, one of the leaders of the village to keep tabs on Naruto and kill him if he became a danger to the village. While Sai clearly had split loyalties, ultimately he decided to side with Naruto.
One of the longtime tropes of the series was Sakura's one-sided crush on Sasuke. When Sasuke left the village, she took it especially hard compared to Naruto. She knew she had to become stronger and decided to train as a medical ninja under Tsunade. After Team 7 reformed and saved the world, she would succeed Tsunade as the greatest Medical Ninja in the world. Sai would go on to reform the village's police force while Yamato would return to the Anbu. Naruto would eventually see, understand and accept the feelings of his longtime crush Hinta and they would get married.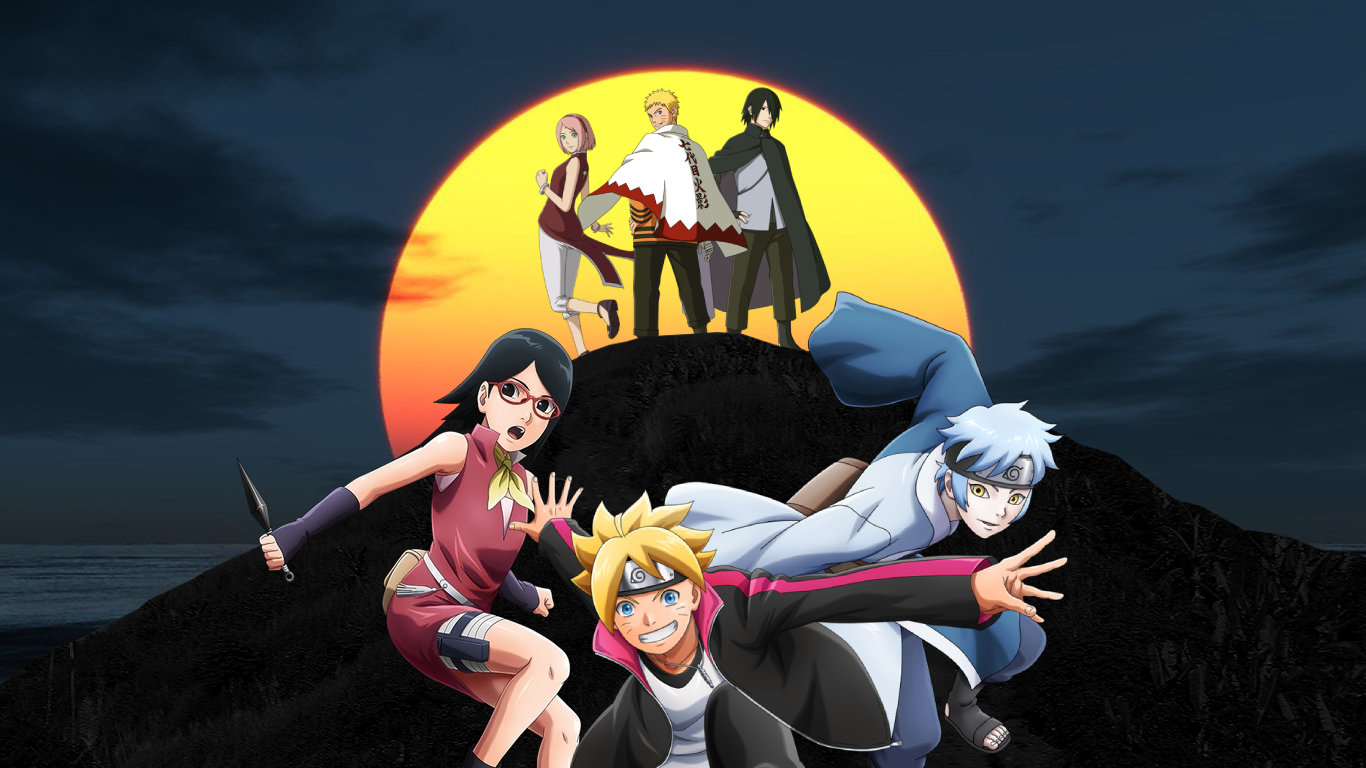 That brings me to Boruto.
In case you don't know, Mitsuki is basically one of Orochimaru's clones but has a will of his own. Sarada is the daughter of Sakura and Sasuke obviously while everyone knows Boruto is Naruto's son. Boruto also has a younger sister named Himawari. Initially led by the third Hokage's grandson Konahamaru, after Sarada become a Jonin she was promoted to squad leader. They would eventually be joined by Kawaki, a young man Naruto adopted after a certain incident.
Those who hate Boruto need to understand the contrast between Naruto's time and his son's. Naruto's generation of ninja would be the last to live through a ninja world in constant conflict. After the 4th Great Ninja War, the nations signed an armistice that is unlikely to be broken anytime soon. More so given Naruto befriended the leaders of the other nations and is now Hokage. You have to keep in mind the overwhelming majority of those who did the fighting and dying were children. Kids started training from a very young age and it was all they knew or was expected of them.
By the time Boruto becomes a a ninja, he laments the fact he was "born in the wrong era". He has no interest in becoming Hokage but wants to become the strongest ninja in the world. Contrast that to the clumsy and awkward Sarada. I'll put it like this: Her parents likely wouldn't have minded if she decided to not become a ninja. Boruto told her while he has no interest in becoming Hokage himself, he wouldn't mind being her right-hand man if she became Hokage.
On that note. For a long time, Boruto thought his father was lame. He knew his father's duties as Hokage meant he couldn't spend a lot of time with the family. It's not that he felt neglected but he just thought he father should try to make time for the family. In contrast, Sarada never questioned why her father was almost never around. Sakura admitted she was basically a single parent and it was only by chance he was back for the birth of their daughter.
Both Boruto and Sarada obviously know about their families' dark histories. The fact that Boruto idolizes Sasuke is interesting given Sarada idolizes Naruto. It isn't until Naruto is abducted that Boruto actually begins to appreciate the legendary Shinobi everyone came to know Naruto as over time. Boruto stopped giving his father a hard time over sleeping most of the time he was home and actually started to respect him as father and Hokage.
The anime-exclusive arc in which Boruto and Sasuke go back in time and meet kid Naruto was quite the crossover to say the least. It was done mostly to show Boruto he and his father weren't that different when the latter was his age. More notable was the fact Sasuke kept himself mostly hidden while they were in the past because during the time period they were there, in reality he had left the village not that long ago. He didn't want to run the risk of someone who knew the Sasuke of that era recognizing him. Boruto asked him when they are alone where he was at that point in time. He doesn't say but simply states at the time, he was a different person than the one everyone knows now.
After their business in the past was resolved, Sasuke wiped the memories of everyone they met. This is why when they returned to the present, Boruto had to tell his father everything he experienced. Some like to make the arguement this arc was done to win over fans of Naruto to Boruto. After all, it was anime-exclusive. Storywise, I think it was done to show Boruto the stories he heard about how his father was as a kid were in fact true.
In terms of where Boruto's story is now, I think it's in a very good place. I find it hypocritical many casual Naruto fans want to pretend they always liked him when they never did until after his fight with Pain. It wasn't until after that fight that it suddenly became "cool" for casual fans to like Naruto. More so now when comparing Naruto to Boruto. Naruto's generation fought and sacrificed a lot to secure the era of peace their children now enjoy. Sure, Boruto still has to worry about various threats but it's nothing on the scale of what Naruto dealt with, nevermind the frequency.
As a reminder, Boruto continues the story of the Naruto universe like it or not. The story is primarily being told from Brouto's generation now. Naruto's story was told and he achieved his dream of becoming Hokage. Great. Even though the focus is obviously on Boruto's generation, we do see what happened to people Naruto came to know along the way. For example Gaara became Kazekage, Shikamaru is Naruto's assistant and Tenten opened an "antique" weapons shop in town.
Their stories were told already and are done. A new generation of ninja are getting their stories told like it or not. You'll see familiar faces but they're mostly in the background where they belong. Could Boruto surpass Naruto in terms of power? Yes, absolutely and more so based on what the Manga eludes to. Will the others see Mitsuki fight in Sage Mode? Signs point to that happening sooner than later. Will Sarada's Sharingan become as strong as her dad's? With enough practice and experience, I don't see why not.
A real interesting scenario that was heavily teased when Boruto was nothing more than concept art was Himawari becoming a ninja herself. Until fairly recently in the anime, she showed little interest in following in her older brother's footsteps. Mind you, the Byakugan manifested in her from a very young age. Like her aunt Hanabi, she is considered a prodigy by the Hyuga clan. If she underwent proper training, she would probably surpass her late uncle Neji who himself was a prodigy (for those who might not know, Neji died during the Fouth Great Ninja War).
There's PLENTY of untapped potential for Boruto. If you've made up your mind and you don't like it, fine. Otherwise, give it some time.
If you have enjoyed this post or other posts I have made on this blog, please consider making a monetary donation via PayPal. Whatever amount you can provide would be greatly appreciated.