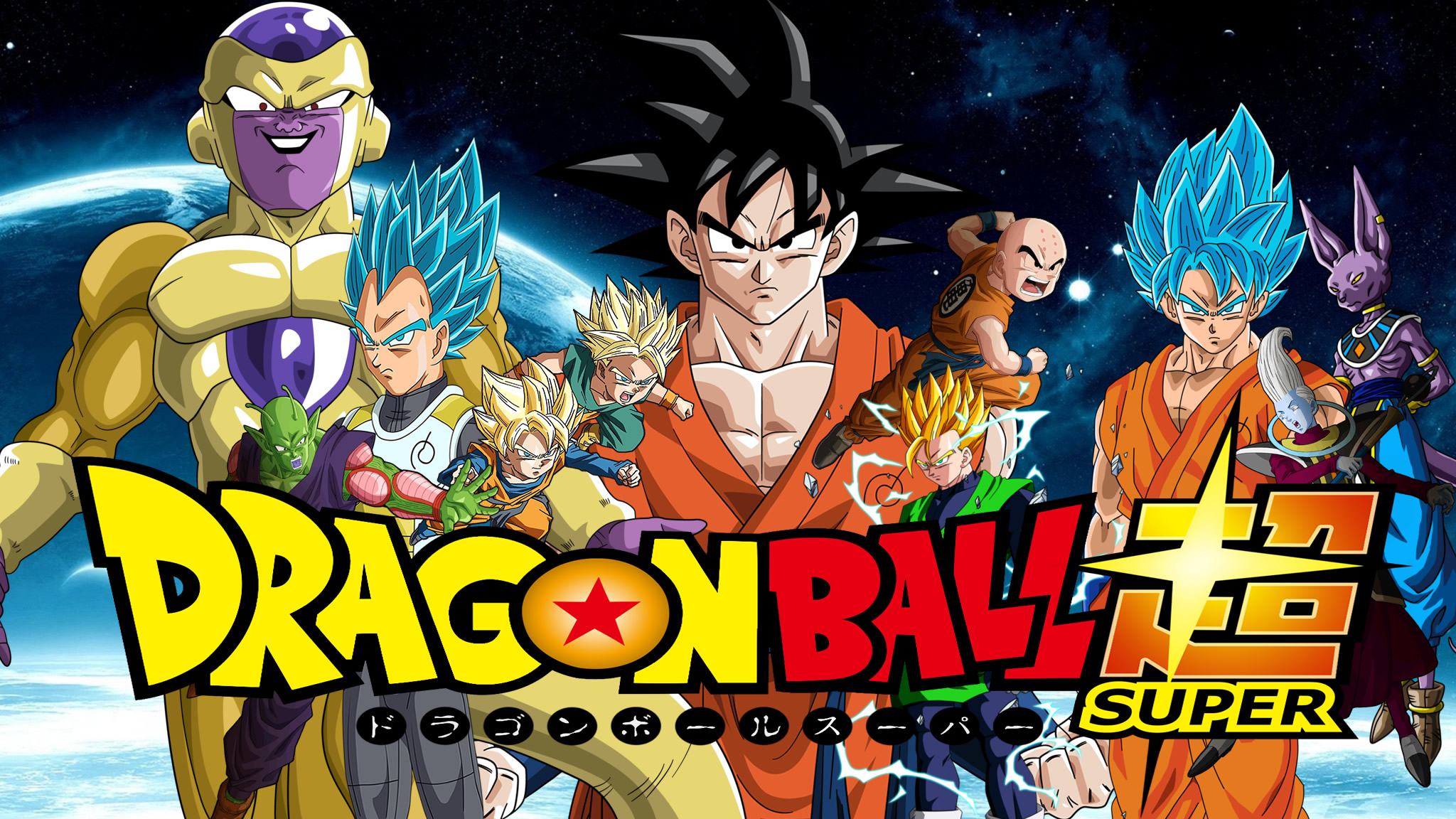 If you are a fan of Dragonball and Dragonball Z, you've probably already seen DBS subbed. The English dub is coming to Toonami on New Year's. I just finished watching the first 50 Episodes of Dragonball Super on Crunchyroll. If you've seen Dragoball Z: Battle of Gods and Dragonball Z: Resurrection F (both released in 2015), you can skip the first 27 episodes if you want: The first 27 episodes are basically an extended version of both movies.
Yeah, there's exrtra scenes and dialogue but if you've already seen both movies, you know the plot of the first two arcs already. The only difference is in Battle of Gods Bulma's party is at Capsule Corp. In DBS it's on a cruise ship. The other difference is when Frieza blows up Earth, in the movie there is no cutout to the others as the planet blows up.
For those who don't know, Dragonball Super is a whole new series that takes place after DBZ's Buu Saga. It takes place in the span between Buu being defeated and Goku meeting Uub. The series' legendary creator and artist Akira Toriyama is the one who made Dragonball Super. If you already saw the two movies and don't want to see their retelling, watch starting with episode 28 on Crunchyroll.
One thing I will give credit to DBS for so far is folks other than Goku are getting plot development:
After having saved the world from Majin Buu, Goku becomes a Radish Farmer (LOL!). Being a Saiyan, obviously he'd rather train than work but he IS married to Chi Chi.
Bulma plays a bigger role in the first two arcs and becomes fast friends with Whis and Beerus, which comes in handy when Frieza is rezzed. She plays a big role as Vegeta's wife during the Champa Arc and the Black Goku Arc from what I'm seeing so far.
Piccolo takes another bullet for Gohan from Frieza, who hadn't trailed since he married Videl. Seeing Piccolo die in front of him and then seeing the planet blow up inspires Gohan to start training again.
Goku and Mr. Satan (Hercule) have an unwritten rule of having Mr. Satan take the credit when Goku saves the world.
Vegeta gets ALOT of plot development going into Champa's Arc. Fair warning: He will feel out of character compared to how he is throughout DBZ, especially around Goku and Bulma. In fact…actually, it's better you find out for yourself!
By the way, Goku and Vegeta both gain a new form called Super Saiyan Blue. Goku becomes a Super Saiyan God (SSG) in Battle of Gods/Beerus Arc. Goku and Vegeta train with Whis and reach a level beyond SSG. That is SSB.
Despite being a baby, Pan shows off the ability to fly and even has superhuman strength.
Goku meets someone even Beerus fears at the end of the Champa Arc. The two hit it off and become besties.
By the way, the series is called Dragonall Super because of the planet-sized Dragon Balls introduced in the Champa Arc. Unlike Earth and Namek's, the Super Dragon Balls have the power to grant any wish. That's what Team Beerus is fighting for. If Team Champa wins, Champa gets Earth.
…Assuming the series airs from the beginning and only airs one episode a week, the U.S. won't get to the Champa Arc until next September (A year has 52 weeks). If it's two episodes a week–I think they will should that to quickly get through the Beerus and Freiza Arcs anyway–then we could get to the Champa Arc in May or June. I factored breaks for marathons and movies into both estimates. That's also assuming the Anime has been dubbed up to that point.
Dragonball Super's 72nd Episode just aired in Japan and on Crunchyroll last week. You can watch it with English subs on Crunchyroll like I am free of charge (no ads and in HD with a premium subscription).
Dragonball Super premieres January 7 at Midnight on Toonami. It is also the premiere of Dragonball Z Kai: The Final Saga, which covers the Underworld Tournament, Saiyaman, Babidi and Buu Sagas of DBZ. The final arc never aired in the U.S. before so…yeah.
Save
Save
Save