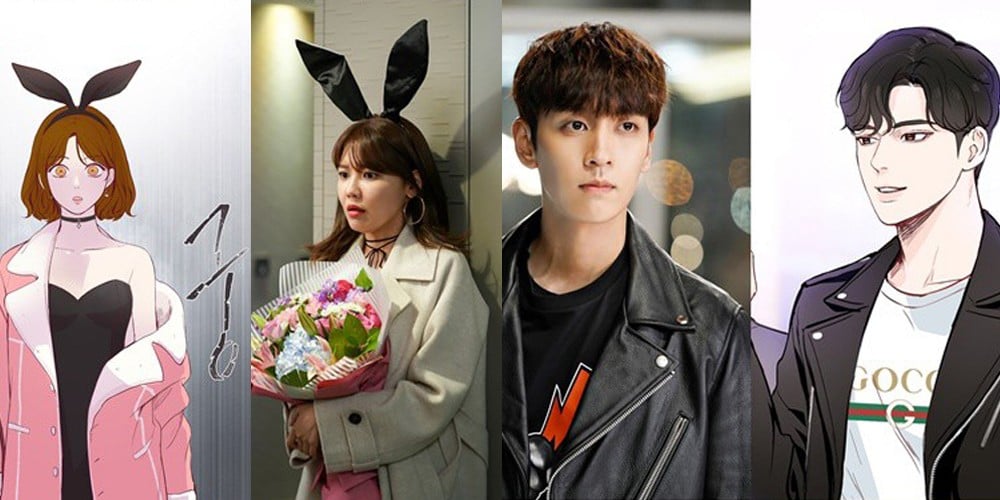 The lengths they went with the K-Drama to stay true to the source material–the Webcomic, which was adapted from the Light Novel of the same name–is why I have decided to read the Webtoon and watch the K-Drama at the same time. I finished reading Episode 24 of the Webcomic (On Webtoon) and just started Episode 2 of the K-Drama (on Viki).
Without spoiling too much, the pair is about to start filming their reality TV show in the Webtoon while the pair are separately dealing with the immediate aftermath of their imfamous exchange at JJ's Nightclub in the K-Drama. That's where I'm at right now with both Mediums. I plan to read the Webtoon version first, then get caught up in the K-Drama version. The Webtoon version was only recently released and was actually released to promote the K-Drama, which is a bit further ahead in the story. As a reminder, both were adapted from the Light Novel of the same name. From what I've read, the Light Novel was first released back in 2012 so…yeah.
It was easy for me to see why this series was so popular in both mediums: It gives audiences a deep dive into the Idol Culture both South Korea and Japan are known for.
That's a good segway into this video:
Here's the original song it's based on by Bo Burnham:
The dark side of the idol industy in Japan and South Korea has been getting a lot of attention in recent years as more and more former Idols and people from the industry talk about their experiences. Basically, the purpose of your existence is to play a role until it's no longer profitable. You almost never have time for relationships and often don't get to see your own family much. When their American and European counterparts start to feel mental health-related burnout, they will just take time off. Not in Japan and South Korea due to cultural differences and expectations. That's how brutal the Entertainment industry Complex is in Japan and South Korea. Your life is literally no longer your own.
I've read stories of Male idols basically having to meet with their girlfriends in secret for their girlfriends' safety. Why? Because if some of the more crazy fans found out, their girlfriend's life would probably be in danger. Yes, really. Some people literally worship JPop/KPop Idols to the point they feel their perception must be maintained no matter what. It's even worse for Female Idols though this is more widely known. More often than not, idols are not allowed to be seen "out of character" while in public if they haven't completely changed or disguised their appearance.
Both Male and Female Idols who find love after getting into the business is usually kept a closely guarded secret if their love interest is not a public figure or celebrity. If they found love before getting in the business, they have some leeway with both their agency and fans though. If a Female Idol gets pregnant, how the agency handles it depends on if her relationship was publicly known or not. If it was publicly known, they'll announce it and she'll have time off until after she gives birth. If the relationship wasn't publicly known, they will have her take time off and will usually arrange for her to not be publicly seen for at least a year. In more extreme cases, she may even be forced to quietly have an abortion. Why? Because profits over people that's why.
As far as most Idol Agencies are concerned, the Idol is a product of their making and they can do whatever they want with you as long as you're profitable. When you're no longer profitable, they show you the door without compensation. You are not even entitled to royalties. The Agencies ensure that. Some former Idols actually do find Indie success but without the backing of their former agencies, most are forced to find some other kind of work. More so if they left their former agency on bad terms. You're nothing more than a cog in the machine. That is the Idol Industrial Complex in South Korea and Japan. It used to be like that in the U.S. too but not as much these days.
…What does all of this have to do with Anti-Fan you may wonder? Read and/or Watch and see for yourself =)
If you have enjoyed this post or other posts I have made on this blog, please consider making a monetary donation via PayPal. Whatever amount you can provide would be greatly appreciated.